16 Nov 2020

Haynie Gives: Holiday Tree Auction Littleton, CO

The Haynie & Company Littleton Office is proud to support the company wide Holiday Tree Auction, with two decorated trees of their own.

Managing Partner, Dave Peterson and his family have been actively involved in the annual Utah Festival of Trees. Unfortunately, the event changed this year due to COVID-19. This gave Dave the idea to start the Haynie Gives: Holiday Tree Auction. Our Corporate Headquarters is leading the way with this event. However, our smaller offices like Littleton are also joining in on the fun.

The online auction of decorated Christmas trees goes live at 8 am on November 30 and closes at 8 pm on December 4. VIEW THE TREES

The Littleton office has made this event a friendly competition, between the Tax Team and the Audit Team. The proceeds for the Tax Tree will be donated to Nourish Meals on Wheels. The Audit Tree proceeds will be donated to Hope Communities.
Nourish Meals on Wheels (formerly TLC Meals on Wheels), enriches the lives of seniors and home bound adults in the South-Metro Denver area by providing nutritious meals and services that promote dignity, well-being and independence. The organization began with Virginia C. Bake preparing and delivering the first meals for needy seniors from her family home in 1968. Today, their staff and volunteers work hard to prepare and deliver over 2,500 meals each week.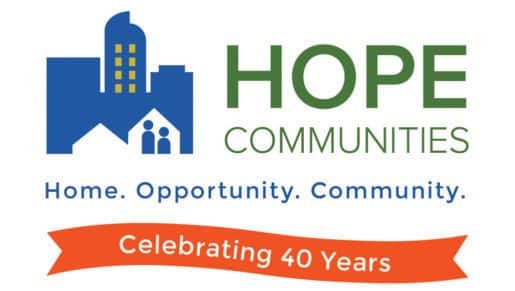 Hope Communities builds communities of opportunity in the greater Denver area. They provide supportive and affordable rental housing, which creates pathways that enable children and adults to achieve their personal and economic goals. Hope communities was founded in 1980 by concerned citizens, troubled by the growing number of neighbors who were unable to advance economically, partially due to lack of safe, affordable housing. Currently, they operate four affordable and supportive housing communities in the diverse Denver neighborhoods of East Colfax, Five Points, and Northeast   Park Hill.
The Littleton Office is thrilled to support the local community and dive into the holiday spirit. For more information please contact our Littleton Office.